Scoping, Concept, Technical Specification and Contract Management for Wilcannia, Ivanhoe and White Cliffs WTPs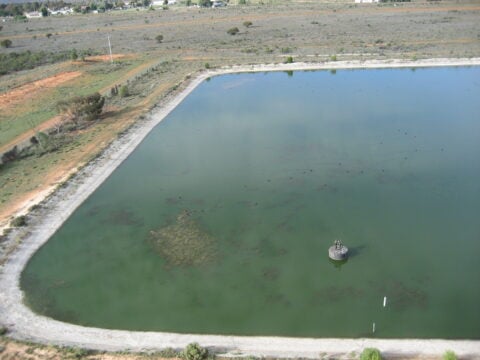 Overview
City Water Technology were engaged by Central Darling Shire Council to undertake the design and act as owners' engineers for the build of Council's three WTPs located at Wilcannia, Ivanhoe and White Cliffs.
Services Offered
Scoping studies: raw water quality analysis, limits of contract and capacity investigations
Concept design and cost estimations (± 30%)
Technical specification
Safety in Design considerations
General Conditions of Contract
Tender assessment and recommendations
Liaison with DPIE for Section 60 approval
Project and contractor management during the D&C phase
Detailed design reviews and workshops
Need
The existing water treatment plants at Wilcannia and Ivanhoe were constructed in 1986 and 1985 respectively. The existing White Cliffs Water Supply System is a non-potable water treatment system. Previous studies and discussions with Council have identified several water quality issues and operational deficiencies with the three existing plants. All three plants are nearing end of life, and White Cliffs is not suitable for the treatment of water to a potable standard.
Solution
The design of the new WTPs at Wilcannia, Ivanhoe and White Cliffs includes:
A multi-barrier treatment approach
Water quality objectives in accordance with the:

Australian Drinking Water Guidelines (the 'Guidelines'; NHMRC, 2011)
Manual for the Application of Health-Based Treatment Targets (the 'Manual'; WSAA, 2015)

Operational objectives in accordance with the:

Good Practice Guide to the Operation of Drinking Water Supply Systems for the Management of Microbial Risk ('Good Practice Guide'; WSAA/WRA, 2015).

Ease of operability with reasonable levels of automation to reduce reliance on operator/manual intervention.
Commonality of treatment processes and operation across three WTPs that is scaled according to the capacity requirements for each plant.
Benefit
Improvements to water security and better equipping the community to manage extended drought periods are a core focus for Central Darling Shire Council. The design and construct of the new WTPs at Wilcannia, White Cliffs and Ivanhoe are intended to help meet the future growth of the region, including the needs of the community.
Related Experts